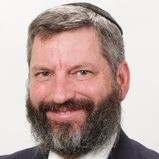 Shep Zebberman is the principal attorney and founder of the Law Office of Shep Zebberman. Mr. Zebberman is an experienced trial attorney who has successfully represented countless adults and juveniles in criminal, juvenile, and administrative courts. He practices in Southern California, including Orange, Los Angeles, Riverside, and San Bernardino Counties, in addition, he is one of the select few nationwide who is admitted to practice before the United States Supreme Court.
Besides his tremendous achievements and accomplishments mentioned below Mr. Zebberman has shown his talent across distinct legal platforms. He has over 30 years of experience, including 11 years as a former Juvenile Court Referee.  He is a former Adjunct Law Professor and has also taught at professional training seminars for the Los Angeles County Probation Department. Further, he is a hearing officer for the Los Angeles County Board of Commissioners Hearing Examiner and an Arbitrator for Kaiser Permanente OIA. He also volunteers as an arbitrator for the San Fernando Valley Bar Association and for the Los Angeles Superior Court as a Judge Pro Team.
Mr. Zebberman received his Juris Doctor from the University of La Verne College of Law and a Bachelor of Science in Business Administration from the University of Redlands. He is also one of the select few attorneys practicing who is a graduate of the elite B.E. Witkin Judicial College.
He has received the following honors and awards:
10 BEST ATTORNEYS 2018 American Institute of Criminal Law Attorneys
10 BEST ATTORNEYS 2017 American Institute of Criminal Law Attorneys
10 BEST ATTORNEYS 2016 American Institute of Criminal Law Attorneys
Top Attorneys 2016 Pasadena Magazine
Top Attorneys 2014 Pasadena Magazine
2008 National Association of Counties National Achievement Award "Best in Catergory" Criminal Justice and Public Safety
American Jurisprudence Award in Real Property and Criminal Law.
Avvo Rating 10.0 Top Attorney
Shep Zebberman has the following professional affiliations:
California State Bar
United States District Court Central District
United States Supreme Court
California Public Defenders Association
National Association of Criminal Defense Lawyers
Pacific Juvenile Defender Center
The Council of Parent Attorneys and Advocates
San Fernando Valley Bar Association
California Bureau of Real Estate
Additionally, Shep Zebberman is a licensed California real estate broker for over 30 years and has worked in the industry for over 10 years. He has served three years in the Golani Brigade of the Israeli Defense Forces and was honorably discharged with the rank of first sergeant.
Call The Law Office of Shep Zebberman Today
The Law Office of Shep Zebberman is committed to defending your rights and your freedom. Hire the right law firm to help you. We invite you to contact us. We can provide a free consultation. We have local offices in Los Angeles County and in Orange County.  Contact our offices at  (855) 770-1836 for a free consultation.