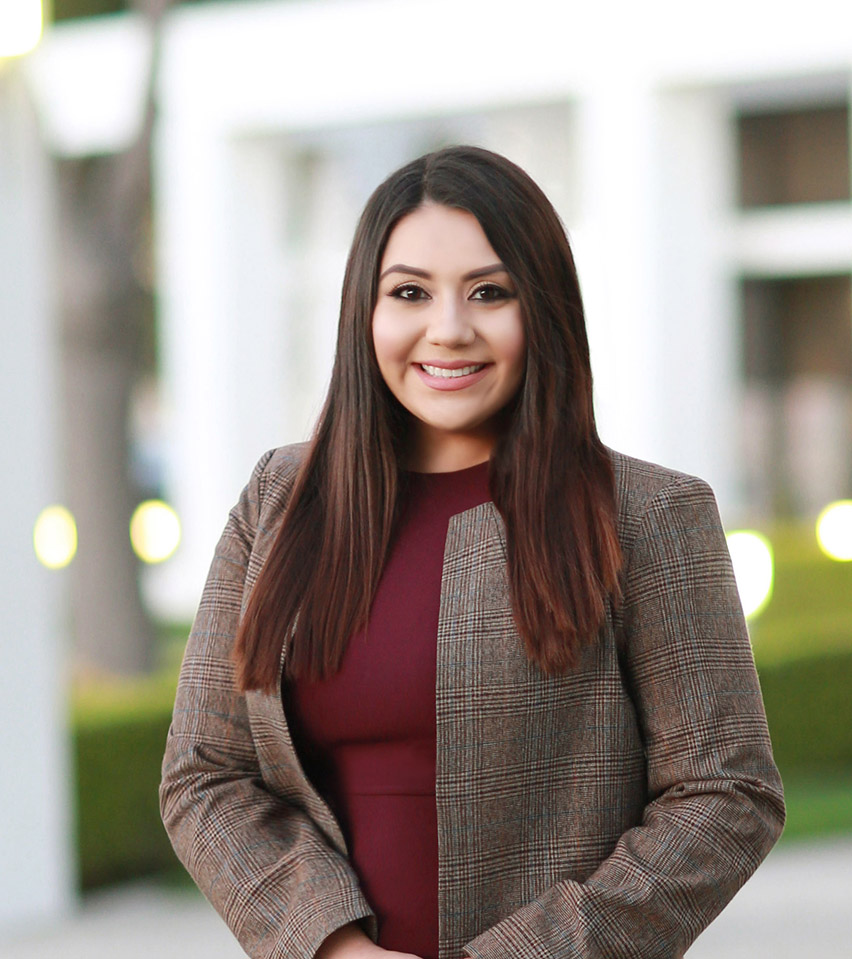 Maricela Lopez is one of the firm's paralegals. She has been a stalwart legal tactician since 2011 where she began working alongside a public defender at the First District Court of Federal Criminal Proceedings in Tijuana, BC. Committed to the cause, she transferred her studies abroad and in 2014 majored in legal studies at the University of Cordoba in Spain. Ms. Lopez's passion for legal work led her to accomplish a Bachelor of Laws degree from the Autonomous University of Baja California in 2015 and obtain her paralegal certificate from the University of San Diego in 2017. From 2017 to 2020 she was the lead litigation paralegal for a prominent Orange County criminal defense firm.
Ms. Lopez is a consummate professional with experience working on complex legal matters including preliminary hearings and trial preparation, sitting second chair on multiple high-profile murder cases, researching, and analyzing statutes, cases, and varied secondary sources. She has prepared pleadings, motions, briefs, and managed large-scale discovery projects. Her efforts were instrumental in securing a full acquittal on recent murder charges as well as securing dismissal on a high-profile rape case. She is dogged when it comes to helping those burdened by legal troubles.
In addition to working alongside some of the most prominent criminal defense attorneys, Ms. Lopez secured her certificate as a Registered Legal Document Assistant (Reg. No. LDA #514) as well as obtained her notary public commission. Ms. Lopez is fluent in Spanish and has a vast knowledge of LexisNexis, Pacer, Dropbox, Casetext, Mycase, NetDocs, Tabs3, Practice Master, and Zoho.